Alexander McQueen "Savage Beauty"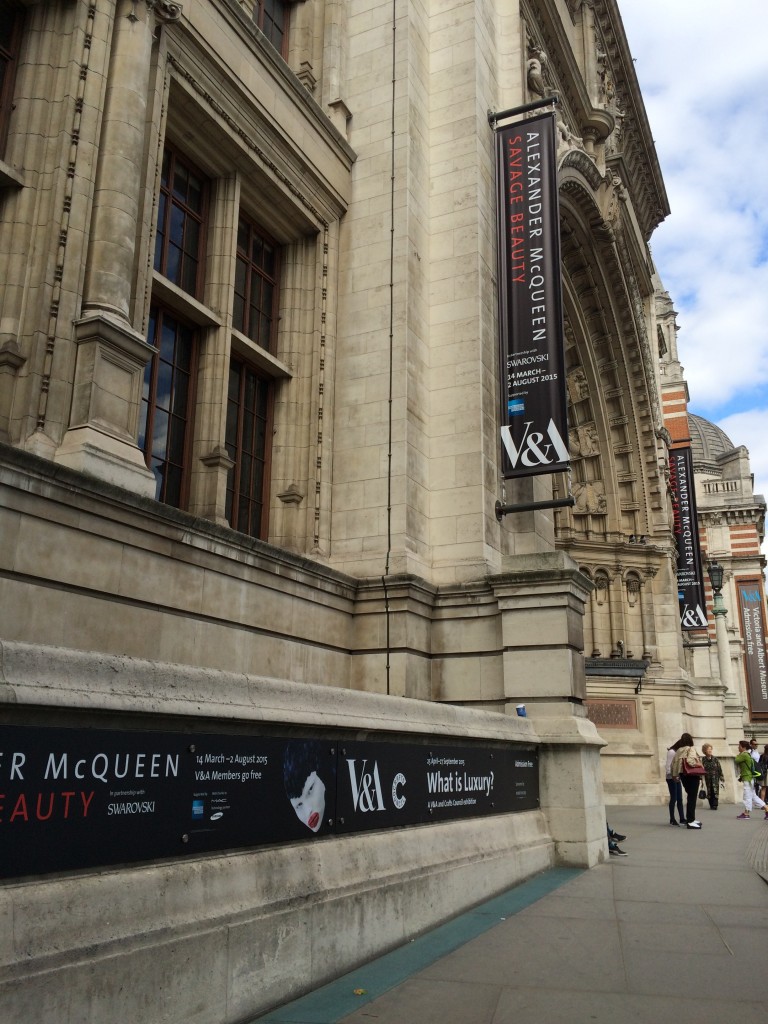 One of the reasons I visited London again during the summer was to see the V&A museum exhibition, Alexander McQueen "Savage Beauty". Alexander McQueen was one of the most influential fashion designers to me. I would have gone in March but I had to give it up to take care of my dogs. I finally managed to see the exhibition before it finished in August with an after-hours ticket that they made available due to high demand.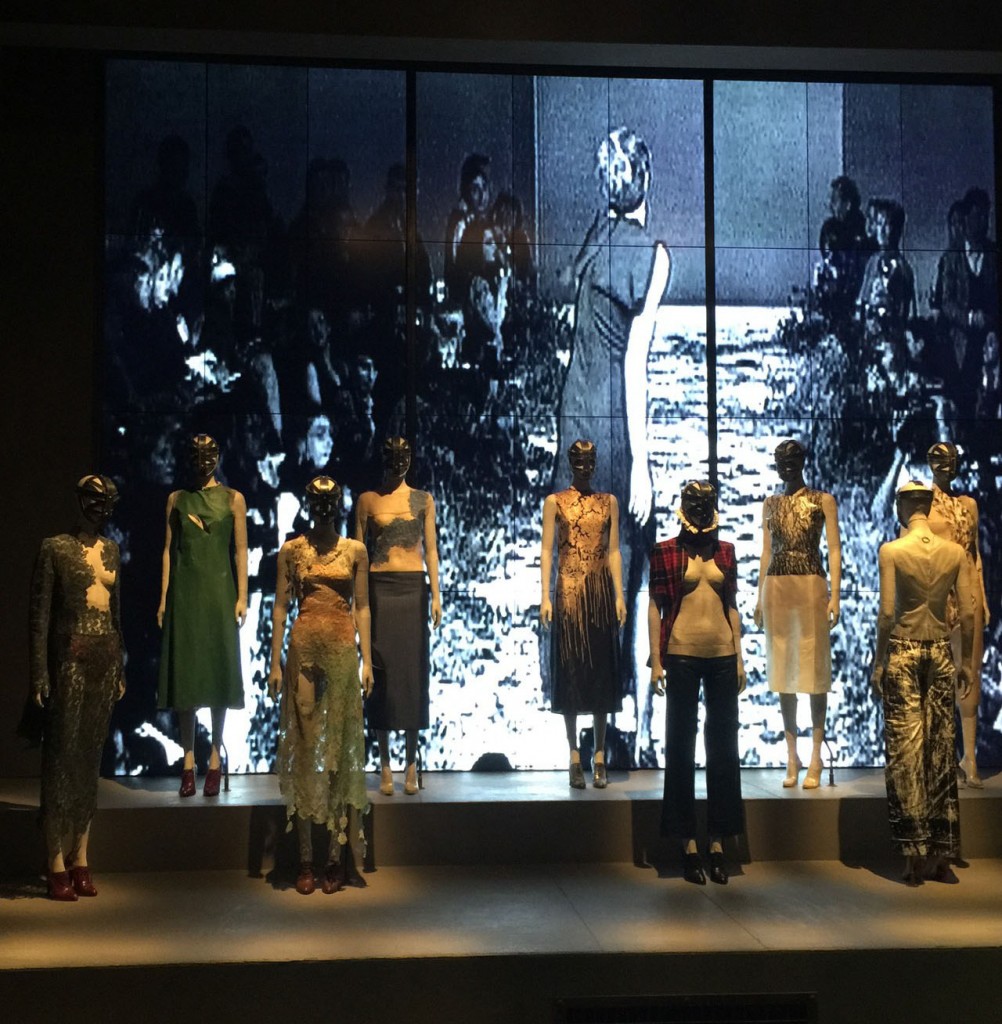 Visiting a museum at late night was a unique experience. Especially since the exhibition itself welcomed us with such a dark and freaky atmosphere. The first room was set up with his earliest work, including his graduate collection at Central Saint Martins. It seemed like he was challenging the rules or tradition without completely destroying it. It's amazing that even though he tried the extremes; making waistline on the trousers and skirts exceedingly low, cutting off certain parts on purpose, overly emphasised collar etc.., the clothes were still very constructive and had beautiful silhouettes. He was successful in experimenting his aesthetic with his tailoring skills.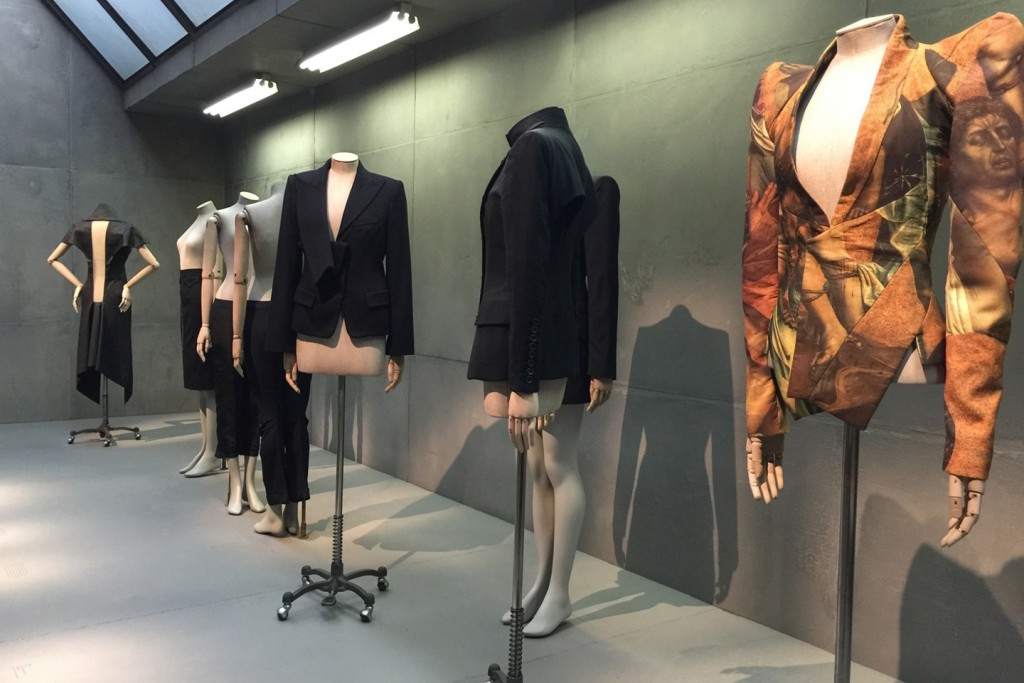 The displays in the next room were presented in a more dramatic way; it was like seeing a show. The room consisted of his so-called "Romantic Gothic" themed clothing and also his final collection, which had not been completed before Alexander McQueen sadly passed away. If I might say… I wonder how he felt about not finishing his final collection, but I digress. It really is a shame that we lost such a fashion genius.
Each room was organised by theme or where his inspiration came from rather than chronological order. Drawing inspiration from other cultures as well as nature were some of his main themes. He would often combine these themes together, by making sure to use only the materials available in Africa when redesigning a traditional outfit for example.
I recognised he recreated the kimono. He used traditional Japanese textile and embroidery beautifully yet in an innovative shape. There were quotes/descriptions of his work throughout, and in the room that had the kimono, it talked about how Alexander McQueen thought that the way people incorporate other cultures in fashion was predictable and he felt that it was quite racist. He wanted to look at cultures for inspiration in a different way, being delicate about the history and meaning behind them.
Honestly, there were many more collections than I expected and I wouldn't be able to do them all justice. Despite this, I was disappointed that there were not many clothes from the collection I liked the most. Apart from that minor detail, the exhibition was absolutely stunning. I wish I could see it again. It would be incredible if they could bring the exhibition to Tokyo.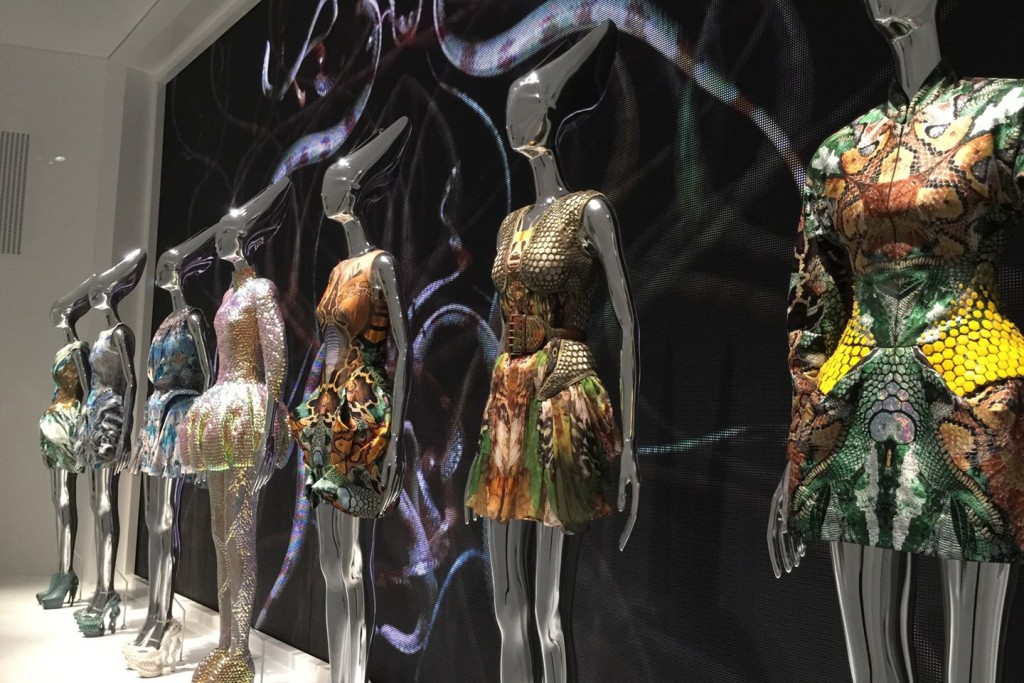 If you want to see more photos of the exhibition, take a look at the links below.